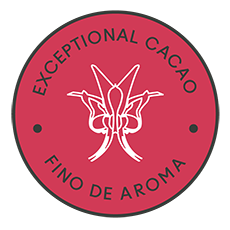 Panela Dark Bar 45g
SUSTAINABLY SOURCED COCOA   |   MADE IN THE UK
Panela is a Colombian raw sugar made naturally from dried cane juice using "trapiches" mills. Unlike sugar panela keeps its natural favour and nutrients including its vitamins and minerals. Conched and refined with fine flavour Colombian cocoa beans, it imparts waves of notes of honey, molasses and cinnamon woven with the chocolate.
Cocoa beans, panela (evaporated cane sugar juice), cocoa butter, emulsifier: soya lecithin, natural vanilla extract. For allergens, see bold.
May Contain: Not suitable for milk, nuts and gluten allergy sufferers or Coeliacs.

Shelf Life: 3 months
Unpacked Weight: 45g

Dimensions: 1cm (H) x 15.7cm (L) x 7.7cm (D)

Number of Pieces: N/A
Artisan's Recommendations
Artisan du Chocolat has broken the mould and redefined modern luxury British chocolates since 1999, expolore this seasons must have flavours.
Subscribe & Save 10%
Never run out of your favourite chocolate with our bespoke subscription service.
Made In The UK
All our chocolates are hand crafted in our atelier in the Kent countryside.
Worldwide Delivery
Our chocolates can be enjoyed from all over the world.