Dark Chocolate Truffles - Heart of Darkness 16pc
SUSTAINABLY SOURCED COCOA   |   MADE IN THE UK
Tall, extra dark and handsome, our 85% cacao truffles may appear haughty but inside they hide a soft, silky and whipped ganache with a hint of Blackthorn salt that perfectly balance its vigorous bitter notes.
Cacao beans for our dark truffles are grown in the region of Tumaco, also known as "The Pearl of the Pacific". It is a coastal region producing about 10% of the national cocoa of Colombia, located in the southwest, close to the border with Ecuador and bordered by the Pacific Ocean. There grow 14,000 hectares of cocoa planted between 20 and 200 meters above sea level in the middle of humid tropical forests at temperatures of 28°C.
We work with two associations that represent most of the producers, who transport the beans by boat to the points of purchase. The unique terroir of Tumaco brings to life to a chocolate of exquisite character with a defined aroma, intense bitterness and a subtle sweetness combined with floral and fruity notes that give their ultimate expression in our extra dark truffles.
The FINO DE AROMA denomination is an International Cocoa Organisation classification, which describes an especially exquisite aroma and flavour. Between 6 and 7% of the world's cocoa is classified as cacao Fino De Aroma, and is predominantly grown in equatorial countries, such as Colombia, Ecuador & Peru.

Cocoa Mass, Sugar, Whipping Cream (MILK), Cocoa Butter, Butterfat (MILK), Humectants: Sorbitol, Glycerine; Glucose Syrup, Cocoa Powder, Invert Sugar Syrup, Emulsifier: SOYA Lecithin; Vanilla Extract.
May Contain: Milk, Nuts and Soya. Not suitable for Wheat allergy sufferers and Coeliacs due to manufacturing methods.

Shelf Life: 2 months
Unpacked Weight: 128g

Dimensions: 3.5cm (H) x 16.2cm (L) x 16.2cm (D)

Number of Pieces: 16
What's in the Box
Click the chocolate for more details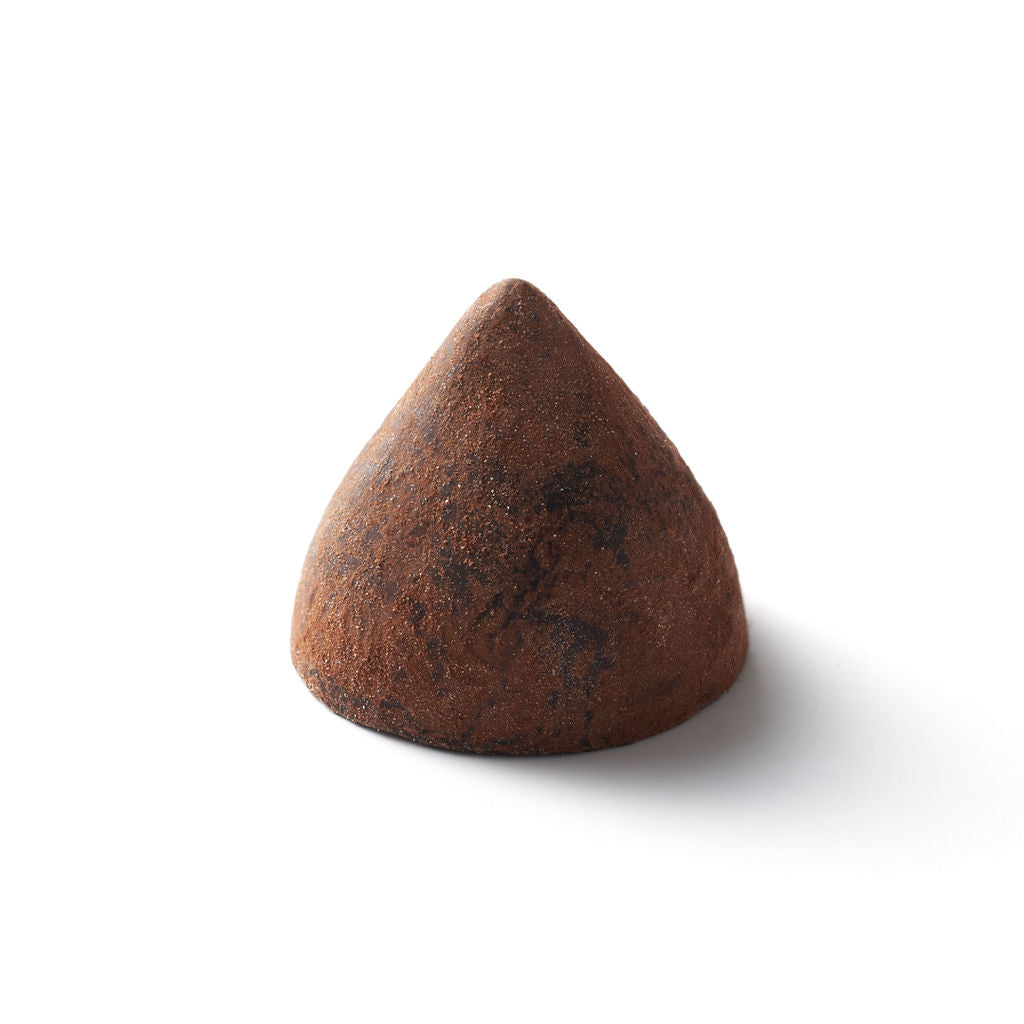 Tumaco Terroir Truffle
Intense dark 85% single Colombian region chocolate, whipped with a hint of Blackthorn salt.
Artisan's Recommendations
Artisan du Chocolat has broken the mould and redefined modern luxury British chocolates since 1999, expolore this seasons must have flavours.
Subscribe & Save 10%
Never run out of your favourite chocolate with our bespoke subscription service.
Made In The UK
All our chocolates are hand crafted in our atelier in the Kent countryside.
Worldwide Delivery
Our chocolates can be enjoyed from all over the world.