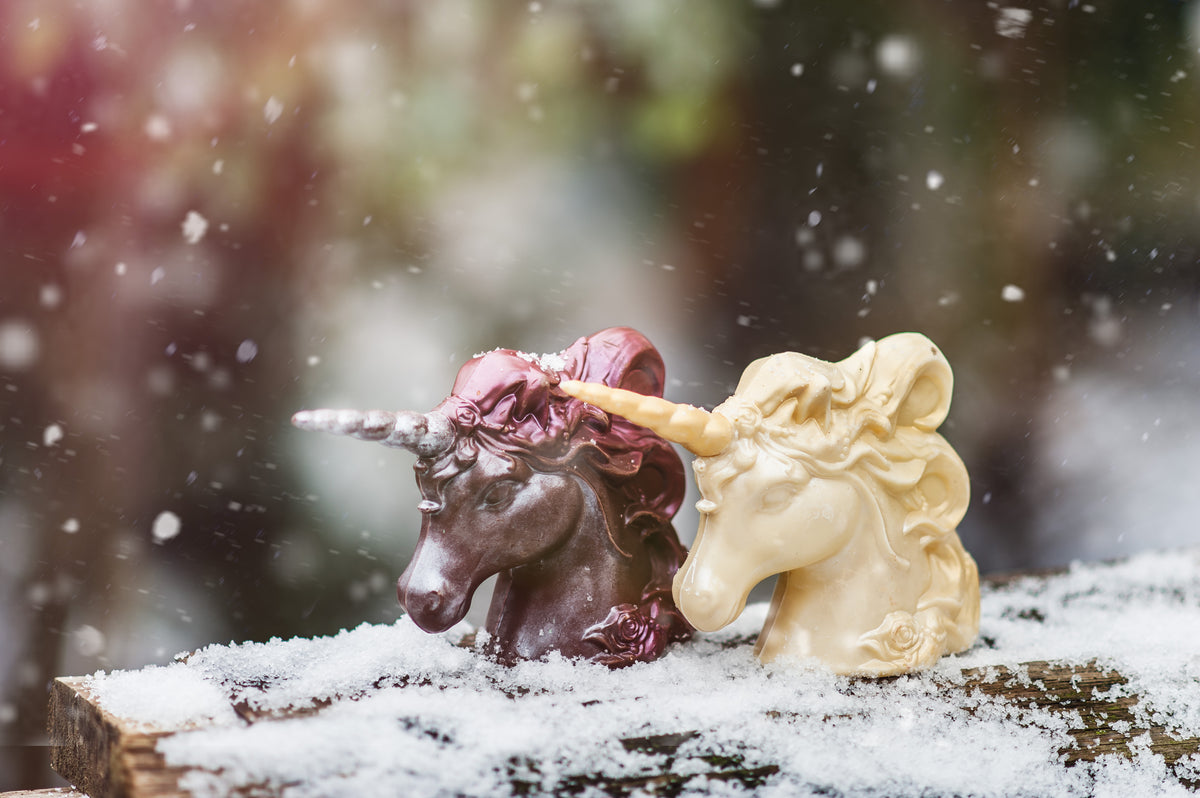 About Us
From conching and refining our own chocolate bars to sending chocolate gingers into space or purveying 3 Michelin starred restaurants, Artisan du Chocolat has broken the mould and redefined modern luxury British chocolates since 1999. All our chocolates are hand crafted in our atelier in the Kent countryside.
At the heart of Artisan du Chocolat is a commitment to innovation and excellence that breeds a constant stream of ideas created with passion, crafted for pleasure. We explore the world of chocolate with a careful balance of focused dedication and inspired roaming, often taking the road less travelled to create iconic chocolates.
1999
Artisan du Chocolat is born with our first customer, Gordon Ramsay.
2002
Creation of the first ever salted caramels.
2004
Best producer award, Food Observer Monthly.
2007
Conching and refining our own bars from ground beans
2009
Our candied gingers go in space as an NASA astronaut favourite food.
2015
Creation of Nutricoa, our first functional chocolates
2017
Opening of our Kensington boutique.
2019
Creation of our vegan friendly chocolates.
2001
Opening of Artisan first boutique in Chelsea.
2003
Our chocolates are served on the last Concorde flight.
2006
Move to our purpose built, 20000 sqft atelier in Ashford, Kent
2008
Our first concession at Selfridges London
2014
Opening of our first boutique in Riyadh, KSA
2016
Opening of 2 boutiques in Doha, Qatar.
2018
Opening of our West Hampstead boutique.
Artisan Sourcing
Our cocoa is sourced mostly from South America and from fine cocoa beans (Fino di Aroma) through suppliers who know cocoa growing inside out and work with farmers in true cooperation.
Going beyond the logos that are easy to understand on packaging (such as UTZ or Fairtrade), it is our belief that an in-depth understanding of cocoa agriculture can transform the life of cocoa farmers, typically small scale farmers.

Therefore we work with suppliers who are able to provide training and education to cocoa farmers (such as pruning, hand pollinating, grafting, multi crops planting) for a sustainable and productive agriculture of fine cacao beyond the "feel good" effect of a logo
Artisan Know How
Behind Artisan du Chocolat know how is a strong team of more than 35 passionate and dedicated oompa loompas who make our 20000 sqft atelier in Kent a buzzing centre of excellence for all things fine chocolate. They know their ganaches, from their pralines, their caramels from their coulis and work tirelessly and perfecting their craft as artisans have done for centuries to ensure that our chocolates are perfect made and packed every time.

Our atelier in Kent is BRC accredited and Sedex accredited.
Our Locations
Sloane Square Boutique
89 Lower Sloane St,
London
SW1W 8DA
Monday - Saturday: 10.30am - 6.30pm
Sunday: 11:00am - 5:00pm
GET DIRECTIONS
Selfridges Concession
400 Oxford St,
London
W1A 1AB
Monday - Friday: 10:00am - 10.00pm
Saturday: 10:00am - 9:00pm
Sunday: 11.30am - 6.00pm
GET DIRECTIONS